MediCopy Believes in Nashville
The year is 2000. The Nashville Predators were brand new to the sports scene, hot chicken wasn't on the menu, CMA Fest was known as Fan Fair, and the Music City Center wasn't even a blip on the radar. The city's "it factor" was basically non-existent, but that didn't stop Nashville native, Elliott Noble-Holt, from believing and starting his company right here in Music City USA.
MediCopy, a health information management company, was founded in May of 2000. Elliott ran the company out of his home until 2003 when he and his five employees moved to a one-room office on Hayes Street. As the company and the city grew, MediCopy expanded to a larger suite in The Gulch located in the Nashville Scene building in 2006. At this point, The Gulch was nowhere near the hot spot of mixed-use space it is today, with popular spots such as Biscuit Love, Fin & Pearl, and Turnip Truck. But when you believe and stay engaged in your community, the possibilities for growth are endless.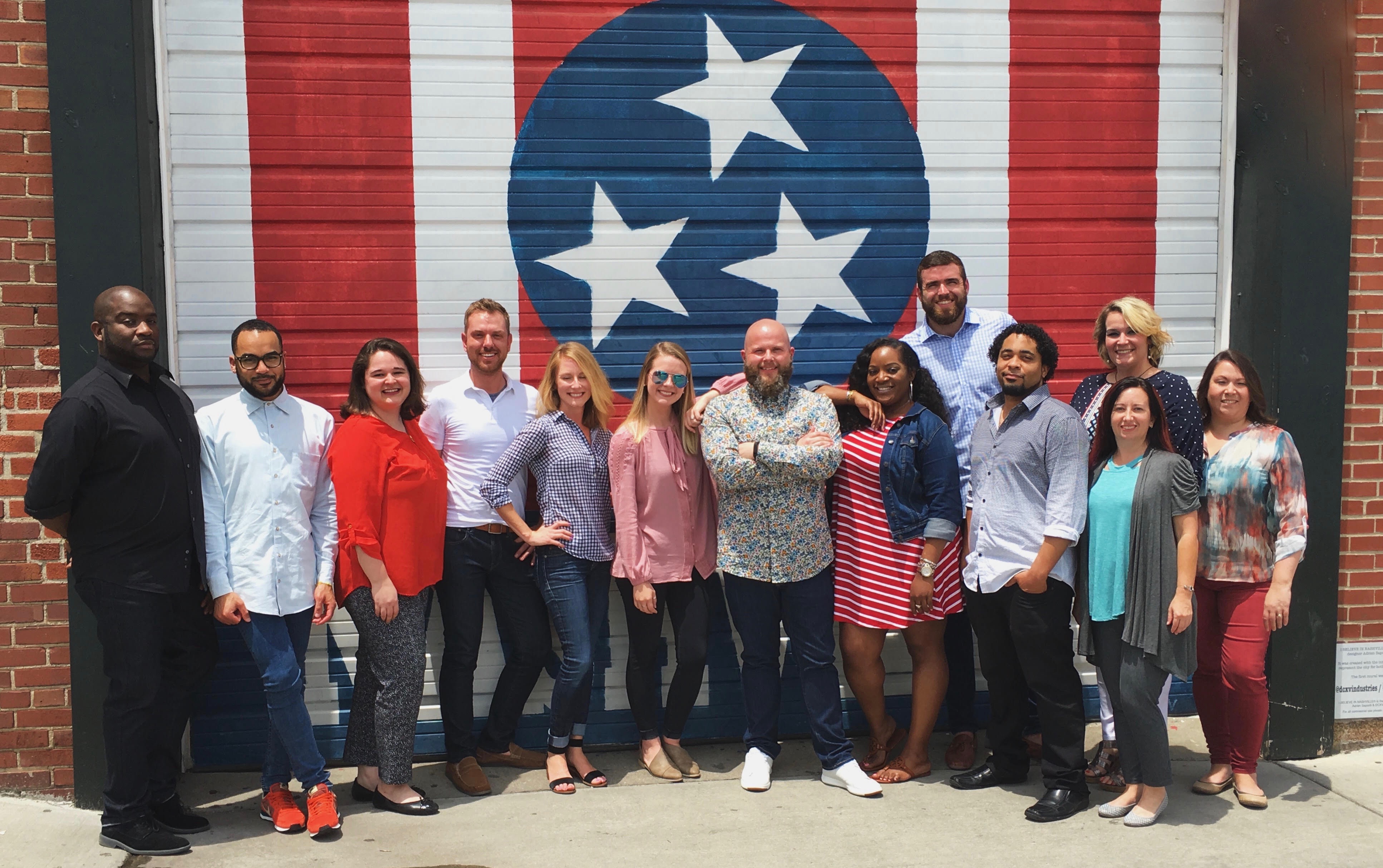 Believing in your city and community takes more than positive thoughts, it takes action and commitment. Through equal opportunity employment, internships, shadow programs and volunteer work, MediCopy strives to create opportunities for different kinds of people who call this community their own. Volunteering by cleaning up schools with  Hands on Nashville, cooking meals for the homeless with Room in the Inn and aiding homeless and underprivileged youths with the Oasis Center has allowed MediCopy to take action to improve the city we love and the people who live here.
In addition to volunteering, professional engagement has been a key factor in our Nashville investment. The Inc. 5000 Fastest Growing Companies in America, NEXT Awards finalist in Healthcare Growth, Nashville Business Journal Healthcare Heroes, Nashville Post Best Employers, Nashville Business Journal Most Admired CEO are among the few awards we have been fortunate enough to be finalists for or to have won. As an LGBT-owned company, MediCopy and CEO Elliott Noble-Holt are especially honored to have been a finalist the 2017 Excellence in Business "Small Business Diversity" and "Maria M Salas Entrepreneur of the Year" Awards presented by the Nashville LGBT Chamber of Commerce. MediCopy is currently a certified LGBT Business Enterprise (LGBTBE) through the National Gay & Lesbian Chamber of Commerce Supplier Diversity Initiative (NGLCC). In partnership with NGLCC, MediCopy will strive to expand economic opportunities and advancements for LGBT people.
Believing in your city is not a new concept nor is it just a trend. It is a commitment to your community's neighborhoods, people, and businesses. Today MediCopy has continued our tradition of believing in Nashville with our December 2015 move to the OneC1ty community located at the Charlotte and Thirty-First Avenue corridor. OneC1ty embodies the intersection of health, education, technology, creativity and culture that makes Nashville the unique place it is and MediCopy is dedicated to being a part of the growth and innovation of this great city for many years to come.
MediCopy believes in Nashville.