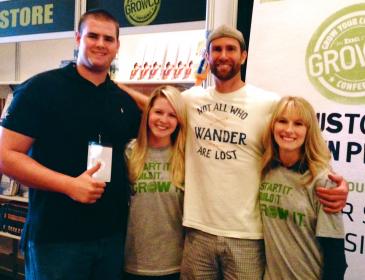 The annual Inc. Magazine GROWCO Conference landed in Nashville this past week, attracting small business owners and entrepreneurs from across the country. From May 20 - 22, attendees were able to gain valuable knowledge and strategic information from some of the country's top business leaders, best-selling authors and world-renowned entrepreneurs in order to grow their own business ventures. Some of the many key note speakers included Mark Cuban (billionaire entrepreneur & investor, owner of the Dallas Mavericks), Bert Jacobs (the co-founder of Life Is Good) and Danae Ringelmann (co-founder of Indiegogo). GROWCO set out main objectives that it hoped all attendees would take away from their time at the conference. Those objectives include:
Get the know-how and resources to boost your venture's growth.
Gain valuable insights, strategies and takeaways.
Meet other successful entrepreneurs.
Tap into Inc.'s 30+ years of experience.
Get the best deal (where else would you find this much great information?!)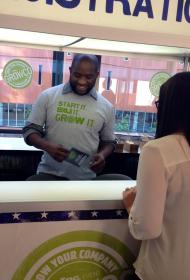 MediCopy was delighted to not only have members of our team attend, but also to be given the opportunity to allow some of our staff to volunteer at the conference. Through volunteering, our interns and staff were also allowed to attend a session of their choosing. Our team had a wonderful time, gaining beneficial knowledge to aid in growing MediCopy and we look forward to future events with Inc. Magazine.